guillermo-luis-horta MACHT PLATZ – DAS LEBEN KOMMT!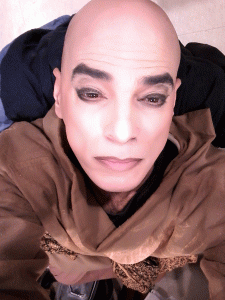 Check out upcoming events happening – on guillermo-luis-horta
guillermo ad work:
some youtube-links:
mi presentación de diapositivas
Guillermo Luis Horta Betancourt – GTS III, Veracruz, Mexico, January 27-28, 2018
biografische
Danzar los mil ojos
momentaufnahme
experimental-contra-tenor
guillermo&pedro@NUU
T류석현 & Guillermo Luis Horta '불가사리 Bulgasari' @ Yogiga 요기가 표현 갤러리 2015 11 29
My Edited Video
Pos Opera takatikta
Guillermo Luis Horta dancing at Wörthersee/Carintia 2017
resonar_un_lugar_2
Guillermo Horta – Umbrales (Dic 2008- Ene 2009)
FUSION in NUU – Vienna 21.6.2013 – Anuradha Genrich and Guillermo Horta
Vabas, the Dance and. . · Guillermo Luis Horta BetancourtMon Jul 09 2018 at 10:00 am at Ponderosa Movement and Discovery, Gutshof 3, Lunow-Stolzenhagen, Germany
IPTB_transpersonal
~~~~~~~~~~~~~~~~~~~~~~~~~~~~~~~~~~~~~~~~~~~~~~~~~–
Metaffa Tanztheater wurde 1996 in Horn unter der künstlerischen Leitung des kubanischen Choreografen und Multi-Performance-Künstlers Guillermo Horta und der organisatorischen Leitung von Ilse Stadler, arge region kultur, gegründet. Metaffa Tanztheater ist eine Experimentierwerkstätte für die gemeinsame Suche nach künstlerischen Ausdrucksformen. Durch die Kombination von Poesie, Tanz, Stimme, szenischer Sprache und Objekt vermittelt Metaffa atmosphärische Bilder, die zum Schmunzeln einladen, berührende und überraschende Assoziationen hervorrufen. Jährlich wird eine neue Produktion erarbeitet.
1996 >Körper zwischen Traum und Wirklichkeit<
1997 >Spiel und Erfindung<
1998 >Novak Marie<
1999 >Die Reise der schwarzen Tränen<
2000 >L´ANIMA´L<
2001 >[mognstaumpfa]<
2002 >StückWerkStampfStampfWerkStück<
2003 >gender men`s dreaming<
2004 >ulice< die Straße
2005 Tanztheater-Performance Weiterbildungs-Projekt
2006 >Öpfe brocka<
~~~~~~~~~~~~~~~~~~~~~~~~~~~~~~~~~~~~~~~~~~~~~~~~~~~~–
MOTHER&SONS 2018